Private Investigator Brentwood
Our Private Investigator Brentwood are an indispensable tool in gathering evidence, winning a case, and obtaining a conviction. Whether a client is contracting a private investigator in preparation for a criminal case, civil lawsuit, or trying to prevent one, the services can be used in a variety of settings. From getting a divorce or managing a child custody battle to trying to monitor the other party during trial, private investigators provide valuable information that can be used to help achieve litigation goals.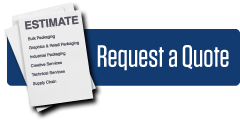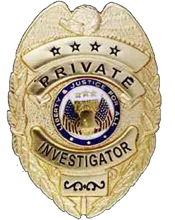 Beginning in 2007, our mission has been to meet and exceed our client's expectations with Brentwood Private Investigators . We achieve this by actively engaging both core function and dynamic case management techniques. We focus our services tuned to our clients' hierarchy of needs, resulting in a high quality service our clientele appreciates and respects. Our objective is to deliver a high return on investment by providing professional, efficient, and effective services, exceeding our client's expectations.
The cornerstone of a private investigator's service is providing professional surveillance. This is typically conducted by vehicle or on foot. Our licensed private investigators obtain photographs and video of our target by following their movements while documenting their activities. Our private investigators typically work alone or in small teams as per the needs of the client. Adding additional investigators dramatically increases the likelihood of success of civil investigations, especially in challenged metropolitan areas.
In conducting a Private Investigation in Brentwood , it is sometimes necessary to gather evidence and intelligence. This may accomplished be by dispatching an investigator to collect physical evidence and take photographs or may be conducted online by utilizing a variety of industry tools. These tools include tracking of social media, open source and closed databases, and by accessing government registries. This information may include the subject's whereabouts, their habits, likes and dislikes, financial information, relatives, property, criminal and civil history.
In addition to surveillance and intelligence gathering, our licensed private investigators conduct pre-litigation preparation for attorneys working in a variety of sectors. We work with corporate litigation attorneys, general counsels, entertainment attorneys, family law attorneys, business attorneys, and other civil litigators. When a law suit demands a private investigator to take locate a witness statement and take their statement, attorneys have to rely on a private investigator they can trust. Locating a witness, also known as skip tracing, is a specialized service utilizing a combination of open source and closed databases to obtain determine where an individual is. When the databases do not provide enough information, our firm can leverage other resources to obtain a current residence. Similar techniques are used in locating long lost friends and relatives.
From time to time, an Brentwood Private Investigator conducting investigations may encounter a situation where the safety and security of the client, witnesses, their family or business is questioned. This may be due to a former employee, employer, business partner, family member, associate, friend or colleague. Most private investigators are single person operations and cannot provide a comprehensive security service. AEGIS is both a licensed and insured private security and private investigation agency comprised of experienced security and investigative professionals ready to react to our client's needs.
There are several steps a potential client must follow when contracting with a private investigator. The first step is feeling confident the private investigator you are working with is a professional. Once the client is comfortable, the full details of the case should be explained thoroughly to the investigator. This is done to allow the private investigator to develop a plan to be put into in order to assist the client in achieving their goals.
Once a plan is initiated, the private investigator Brentwood should provide agreed-upon updates and reports to the client as stipulated. The client then has the opportunity to review the reports and decide if they want to continue surveillance on the target, adjust the goals or the investigation or to ask for a final report and invoice. This cycle should be repeated until the job is complete and client has obtained the information they are seeking.
AEGIS Security & Investigations: Our mission is to identify, meet, and exceed our clients' security, Private investigation, training, and consulting expectations.
We Have Private Investigators in Brentwood As Well As:
Agoura Hills | Alhambra | Arcadia | Artesia | Avalon | Azusa | Baldwin Park | Bel Air | Bell Gardens | Bellflower | Beverly Hills | Brentwood | Burbank | Calabasas | Carson | Cerritos | Claremont | Commerce | Compton | Covina | Culver City | Diamond Bar | Downey | Duarte | El Monte | El Segundo | Encino | Gardena | Glendale | Glendora | Hawaiian Gardens | Hawthorne | Hermosa Beach | Hidden Hills | Huntington Park | Industry | Inglewood | Irwindale | La Cañada | Flintridge | La Habra Heights | La Mirada | La Puente | La Verne | Lakewood | Lancaster | Lawndale | Lomita | Long Beach | Los Angeles | Lynwood | Malibu | Manhattan Beach | Marina Del Rey | Maywood | Monrovia | Montebello | Monterey Park | North Hollywood | Norwalk Pacific Palisades | Palmdale | Palos Verdes | Paramount | Pasadena | Pico Rivera | Pomona | Rancho Palos Verdes | Redondo Beach | Rolling Hills | Rosemead | San Dimas | San Fernando | San Gabriel | San Marino | Santa Clarita | Santa Fe Springs | Santa Monica | Sherman Oaks | Sierra Madre | Signal Hill | Silver Lake | South El Monte | South Gate | Studio City | Temple City | Torrance | Valencia | Vernon | Walnut | West Covina | West Hollywood | West Los Angeles | Westlake Village | Whittier